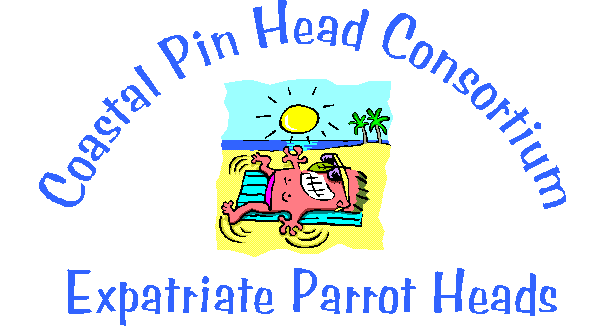 Local Bands


Chesapeake Area bands


---
24 North
Singer/songwriter Mike Winters (rhythm) teams up with Richard Roberts (bass) and John Patti (percussion) to give listeners a mellow rock sound. The band performs Mike's music and a combination of songs from Jimmy Buffett's Son of a Son of a Sailor to the oldie Runaway. Click here for more about the band.


Captain Quint
The rockin' sounds of Jimmy Buffett. This 7-piece group can get the crowd dancing and singing in no time. More about the group at the Captain's web site or look up their schedule here.


Doc Rogers and the Roc Dodgers
Headed up by Steve Buchholz, Doc Rogers plays an uptempo Rockin' Blues. They appear regularly at the Key West Bar & Grill and other venues around the Annapolis area. Check out their schedule here.


DVibe and Conga
Another fun group that appears regularly at the Jetty on the Kent Narrows. Caribbean influence with a decided flavor of rockn'roll. You can catch the band at their web site.


Key Lime Pie
Sean Pelan (rhythm guitar) and John Patti (IV) (steel drums), with help from Steve Mumert on drums or congas, play a Caribbean oriented brand of music - from Jimmy Buffett to Harry Belafonte to Garth Brooks. The sound of steel drums never sounded better. You can find more info about Key Lime Pie on their web page.


Nautical Wheelers
Mike Phillip and Dennis Buchholz form a group that's a lot of fun. Playing a menu of mainly Jimmy Buffett's older songs and a few from John Denver, Garth Brooks and a few other popular artists of the '70s and '80s, they get the house rockin'. This is Buffett the way we like it best - just one guitar and one singer. Mike & Dennis also play with the Captain Quint group. Click here for more about the Nautical Wheelers.


The High Tide
One of my favorite steel drum bands in the Annapolis are is The High Tide. They perform at area events, such as the Seafood Festival, and have a good time playing. Click here for more about The High Tide.